About the Journal
Presentation
The continent historically called the "New World" by Europeans, to North, South and Central America, are the birthplace of great civilizations where advanced cultural food systems were created. As a result, these civilizations-built food, material and immaterial cultural heritage, recognized by numerous studies and research.
Food culture is an interdisciplinary field and reveals itself as a strategic dimension to stimulate reflection and understanding of the food and nutrition problem of this continent. In this sense, the Food, Nutrition and Culture Program (PALIN) of Fiocruz Brasília, since 2006, has been working in the construction of scientific events and scientific production on the topic of food culture in Brazil, with the participation of international researchers. These occasions have promoted recognition of the importance of creating the Journal of Food and Culture of the Americas (RACA). Raca is a trilingual scientific journal (Portuguese, Spanish and English), biannual and open access.
Current Issue
Vol. 3 No. 1 (2022): (JAN./JUN. 2022): Food and Religion in Latin America and Brazil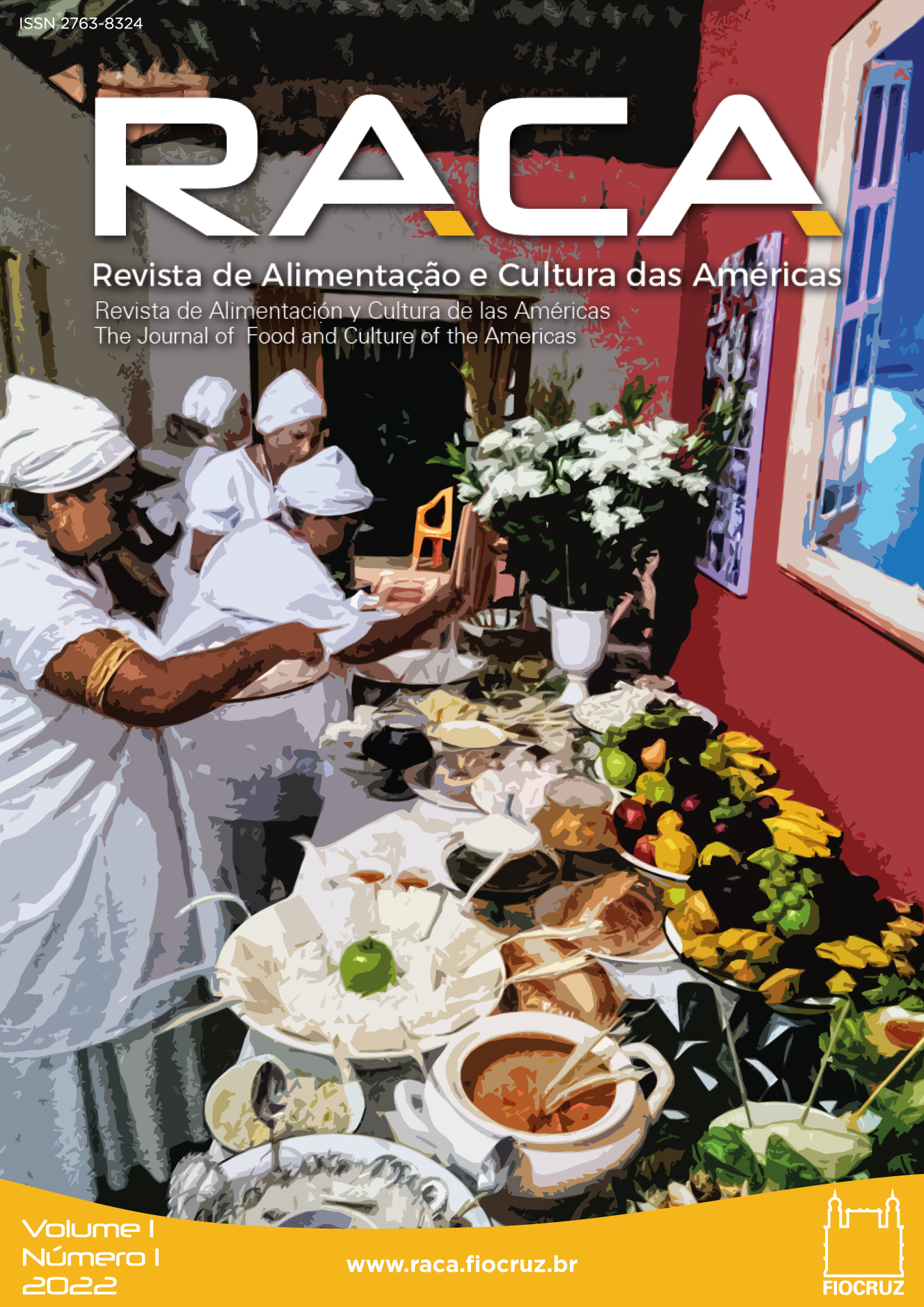 Food is the central element in religious experiences in Latin America. These are religions that reflect a historical process of struggle, of resistance from native populations and peoples arrived through a forced diaspora that, even today, resist the genocide and hunger that are imposed on them and defend food as a sacred right. In Brazil, the so-called "holy foods", which are offered to ancestors by supporters of Afro-Brazilian religions, have provided several clues to think about the relationship between food, religiosity, and other areas of knowledge.
This year's first edition presents papers that address the theme, with an emphasis on rituals, cults and practices centered on commensality or food, as well as on the relations established by it with health, identity, celebration, resistance, immortality, among others.
Good reading! 
View All Issues
Introduction
The continent historically named by the Europeans as "New World", the Northern, Central and South America, is the cradle of great civilizations, where were created advanced food cultural systems. As a result, those civilizations have built a food cultural patrimony, both material and immaterial, recognized by countless studies and researches. Known as an interdisciplinary field, the food culture reveals itself as a strategic dimension to foster the reflection and comprehension of the food and nutritional issues of this continent.
The Food, Health and Culture Program, by Fiocruz Brasilia, has been acting, since 2006, in the construction of scientific events and scientific production on the topic of food culture in Brazil, with the collaboration of researchers from the Americas. In these occasions, it was identified the importance of creating an instrument of scientific promotion, which determined the support from Brazilian public institutions of fomentation, such as the Studies and Projects Financer (Finep) and the National Council for Scientific and Technological Development (CNPq), to the creation of the RACA - Food and Culture of the Americas Magazine.