Health crisis and food: impacts of confinement on the food habits of the island of Mallorca
Keywords:
Alimentary Habits; Quarantine; COVID-19; Mallorca; Fish
Abstract
The present article has the objective of determining the changes and tendencies in eating habits during the 99 days of strict quarantine in the island of Mallorca (Spain) due to the COVID19 pandemic. The research is conceived as an explanatory study in a wider project on intangible cultural heritage, food anthropology and maritime fishing culture. Quantitative data collection has been carried out with an online questionnaire (google) to a non representative sample made up of 300 people contacted via whatsapp and email with the "snowball" method. This article is an analysis composed in three sections on the shopping habits, consuming habits and fish as a differentiated product in the poll. The results indicate that some of the supply and consumption guidelines have not seen any significant change, even though normal habits have been altered, especially those related with the frequency of shopping. Furthermore, there is the appearance of new criteria at the time of prioritizing the products in the shopping basket relating to representations of health, the situation of collective uncertainty and with the accessibility conditions and mobility restrictions accentuated during the period of quarantine. Other interesting aspects of the study reveal the incidence of a bigger awareness with regards to the consumption of local and ecological produce. In this time of crisis, consumers prefer local produce more due to a higher trust in its quality.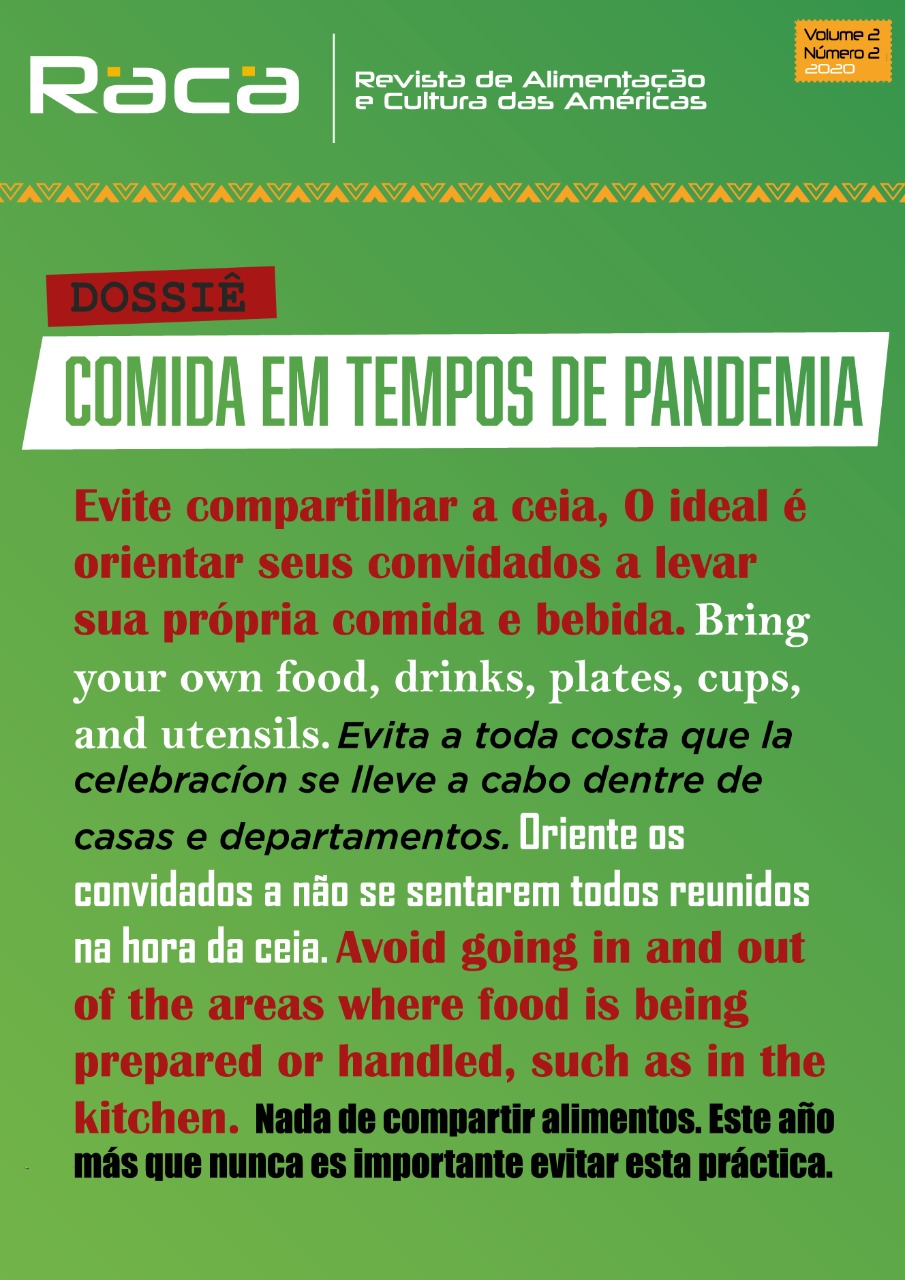 Downloads
How to Cite
Mulet Pascual, M., Rhodes, D. B., & Calvo, M. (2020). Health crisis and food: impacts of confinement on the food habits of the island of Mallorca. The Journal of the Food and Culture of the Americas, 2(2), 32–52. https://doi.org/10.35953/raca.v2i2.83